The Spanish technology company Nommon arrives to Brazil and Colombia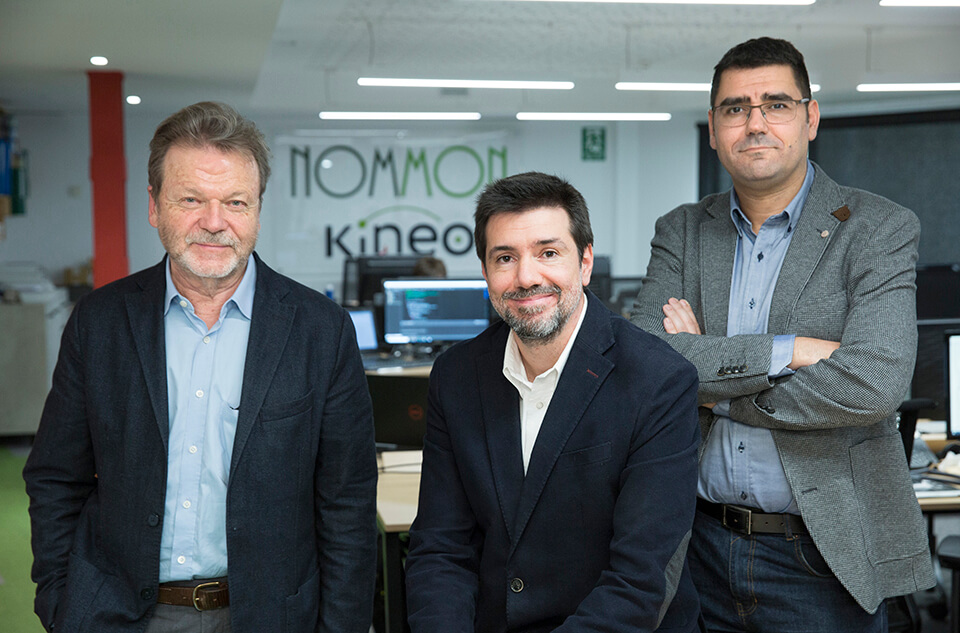 The firm now has four offices located in Madrid, London, Bogotá and Sao Paulo.
The company has reached a collaboration agreement with the telecommunications operators Tigo and Claro.
Nommon is a leader in the development of big data and artificial intelligence solutions for mobility planning and monitoring.
Nommon, a technology company specialized in developing solutions that apply big data and artificial intelligence to mobility analysis and planning, has officially established two new offices in Bogotá (Colombia) and Sao Paulo (Brazil). These two new offices join those that Nommon already has in Madrid, where the headquarters are located, and in London.
The expansion to Latin America comes with two collaboration agreements with the telecommunications companies Tigo, in Colombia, and Claro, in Brazil, both leading companies in their respective markets, with a high penetration rate. Nommon will work with them to develop new business models based on the exploitation of anonymized records from the mobile phone network to provide valuable information for decision-making and drive digital transformation in sectors such as transport, retail, tourism or the real estate business.
To present Nommon's products and services to the Colombian and Brazilian public, a series of webinars were organized with the participation of large consultancies and transport operators, public representatives from both countries and institutions that, like Nommon, work on the research of new trends and scientific advances in the mobility and transport sector. In total, seven online meetings were organized, attended by about 200 professionals.
The webinars, entitled "Big Data and transport: estimation of origin-destination matrices from mobile data", were held in Spanish, English and Portuguese and included the interventions of members of Nommon's management and technical team. Ricardo Herranz, CEO of Nommon, made a brief presentation on the business units and sectors in which the company mainly works. Luis (Pilo) Willumsen, Senior Advisor of Nommon, explained the advantages and limitations of using big data in mobility studies. Miguel Picornell, Director of Nommon Mobility Analytics, delved into Nommon's technical solution in the mobility area, the generation process of origin-destination matrices and the validation of the solution. In addition, Picornell explained the BD4PT project, which served to detail how the production of mobility indicators for public transport users based on data from smart payment systems work. Finally, Javier Burrieza, Director of Transport and Mobility, spoke about the different fields of application and provided concrete examples of projects carried out by Nommon, such as the interprovincial mobility study carried out for the Spanish Ministry of Transport, Mobility and Urban Agenda.
With the recent constitution of these two new headquarters and the start of projects and commercial actions with different agents in Colombia and Brazil, Nommon continues to comply with its 2020-2023 strategic plan, in which international expansion stands out as one of its main objectives.