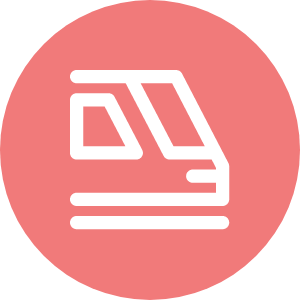 WiseTransit
Passenger-centric optimisation of public transport services
Description
WiseTransit integrates high resolution mobility data with cutting edge machine learning and optimisation techniques to provide public transport operators and authorities with accurate forecasts of passenger flows and help them optimise their service in response to the expected travel demand. From planning through operations, WiseTransit supports the tasks of designing routes and schedules and developing real-time replanning and vehicle dispatching strategies.
Key features
Strategic demand analysis: monitoring and forecasting of actual and latent demand.
Route planning, schedule planning and fleet assignment: WiseTransit enables the optimisation of network design, timetable schedules, and fleet planning and assignment based on the expected passenger demand, according to the objective function and the constraints defined by the user (e.g., maximise the number of passengers served while ensuring a minimum required level of service).
Short-term passenger flow prediction: during operations, WiseTransit uses a combination of historical and real-time data to provide accurate forecasts of passenger flows in a given look-ahead window.
Real-time replanning and dispatching: short-term passenger flow predictions are used to dynamically adjust schedules in order to provide the best trade-off between service level and cost-efficiency KPIs.
"After more than 20 years developing technology for public transport planning, I am firmly convinced that the next big leap in the field will have to do with the ability to better understand, predict, and adapt to passenger needs and preferences. WiseTransit puts Nommon's mobility analytics technology and predictive modelling capabilities at the service of this goal. Particularly interesting is the opportunity to help transport authorities and operators attract more passengers to public transport at a time when this is more necessary than ever."

Rubén Artime
Transport Systems Director at Nommon
Applications
Network design
Public authorities and transport agencies can use WiseTransit to design public transport networks that ensure adequate levels of accessibility and maximise the number of passengers in an effective and efficient manner.
Service optimisation
Public transport operators can use WiseTransit to render their services more responsive to passenger demand, ensuring the required levels of service while making the most efficient use of the available resources.
Concession bidding
WiseTransit helps public transport operators offer services that are better adapted to the actual mobility needs of the population and back this up with robust evidence, providing a source of competitive advantage when bidding for transport concessions.
Key benefits
Increase the attractiveness and sustainability of public transport.
Optimise the use of resources to meet passenger demand, ensure quality of service and maximise profit.
Improve the chances of success in concession tenders.
What we deliver (and how)
WiseTransit is provided as a stand-alone SaaS solution or as plug-and-play modules that can be easily integrated through Nommon WiseTransit API.
An interactive user interface enables the exploration and graphical representation of results and the automatic generation of customised reports.