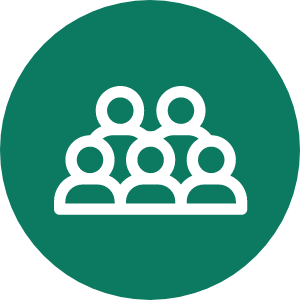 Population Insights
Leveraging mobile location data to understand visitor footfall and customer behaviour
Description
We analyse anonymised mobile location data and integrate it with other data sources to provide dynamic population maps, floating population statistics, visitor footfall, and other presence and activity indicators. Population Insights answers the questions of how many people are located at a particular geographical space throughout the day, what their profile is, and why they are there.
Key features
Detailed activity characterisation: type of activity (home, work, education, pass-through traffic, etc.), length of stay, frequency of visits, places visited before and after, etc.
Segmentation by visitors' sociodemographic profile: age, gender, income, place of residence.
Fully customisable study area, zoning system, study period and temporal resolution.
Seamless integration with surveys and visitor counts.
Quick access to historical and present information.
Robust analytics technology, validated across numerous projects for a variety of industries.
"One of the main challenges for Population Insights was to meet the needs of a variety of clients with very different business models, value chains, and processes. Our technical team has done an amazing job in developing a highly flexible product. Building on our internationally recognised, well-proven mobility analytics technology, Population Insights is versatile enough to deliver the information that best suits the requirements and business practices of industries as diverse as smart cities and urban planning, environmental health, geomarketing or tourism, among others."

Antonio Pinel
Nommon Chief Business Development Officer
Applications
Smart cities and urban planning
Understand how people choose the places where they live, work, shop and socialise, and how they use public spaces.
Retail and geomarketing
Find out where your customers come from and where to find new ones.
Real estate
Identify the areas with the highest potential for retail, residential, office, leisure and tourism development.
Tourism
Identify the most visited places in a city/region and understand where visitors come from, where they spend the night, and where they go before and after.
Health and environment
Measure population exposure to pollution, noise, heat and other environmental factors.
Key benefits
High-quality presence and activity information thanks to the use of large-scale, well-distributed population samples.
Highly flexible product, which can be easily tailored to the needs of each application.
Information obtained at a fraction of the cost and time required by traditional methods.
The availability of historical and continuously updated information enables the study of specific periods (holiday periods, special events, etc.), the before-after analysis of a certain policy or measure (e.g., a marketing campaign), and the detection of new trends.
What we deliver (and how)
Data can be accessed on demand through our API-based self-service platform or delivered through bespoke projects.
Data can be delivered in different formats (CSV, JSON…) according to client needs.
Data is available under different schemes, from restricted-use to open data licences.
Visualisation tools and consulting services to help our clients make the most of our data are available upon request.