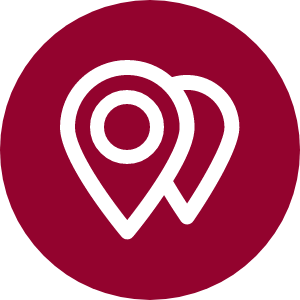 InSite
Transforming location intelligence through high-resolution mobility data and predictive analytics
Description
InSite is a decision support platform designed to help retailers assess their market penetration and inform site planning and business expansion strategies. InSite's analytical engine integrates machine learning and optimisation models to produce accurate sales forecasts and provide recommendations on opening, closing and relocation decisions. This analytical engine is fed by a broad variety of geospatial data, including high-resolution data on floating population, traffic levels and visitor footfall obtained from our market-leading mobility analytics solutions, Mobility Insights and Population Insights.
Key features
Monitoring of current and potential site locations: sales, visits, competition.
Analysis of catchment area.
Customer profiling.
Prediction of future sales, revenue and cannibalisation of nearby stores.
Optimisation of site location.
In recent years, many geospatial analytics providers have developed excellent location intelligence tools that integrate increasingly granular geospatial data with amazing spatial analytics and visualisation capabilities. When it comes to predictive analytics and what-if analyses, however, the range of useful and reliable alternatives is much narrower. InSite leverages Nommon's unique mix of expertise in mobility analytics, data science and operations research to go beyond the merely descriptive capabilities offered by most location intelligence tools available in the market and provide our clients with accurate and robust sales forecasting and optimisation models able to translate data into truly actionable insights.

Rafael Jordá
InSite Product Manager at Nommon
Applications
Monitoring of network performance
Understand the factors that drive sales for each location in your network.
Site selection
Find the optimal locations for new sales points to maximise growth and profitability.
Optimisation of product distribution
Distribute your products efficiently as a function of the number and profile of the customers that visit each location.
Design of promotion and advertising campaigns
Find out where your customers are to maximise the return on marketing investment.
Key benefits
Detailed description of customers' demographic and socioeconomic profile: age, gender, place of residence, income.
Analysis of customers spatial behaviour: duration of stay, places visited before and after, frequency of visits.
Early detection of changes in footfall and competition.
Accurate sales forecasts.
More efficient and cost-effective expansion, distribution and marketing strategies.
What we deliver (and how)
InSite is provided as a SaaS solution.
An interactive user interface enables the exploration and graphical representation of results and the automatic generation of customised reports.
Results can be accessed and easily integrated with other systems through Nommon InSite API.