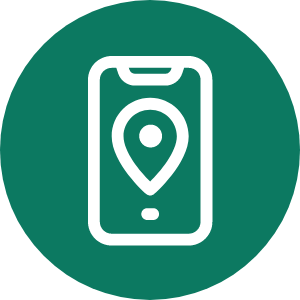 Mobility Insights
Best-in-class origin-destination matrices from mobile network data
Description
By partnering with mobile network operators, we collect anonymised mobile data records that are then processed and fused with other data sources to produce trip matrices and other travel demand indicators. Nommon's technology for the processing of mobile location data is the result of an intensive research effort to meet the needs of the transport industry, and is widely recognised as one of the most advanced of its kind worldwide.
Key features
Detailed trip characterisation: origin, destination, time of the day, duration, distance, purpose, mode, route/service, type of vehicle, frequency, etc.

Segmentation by travellers' sociodemografic profile: age, gender, income, place of residence, etc.

Fully customisable study area, zoning system, study period and temporal resolution.
Seamless integration with travel surveys, traffic counts and ticketing data.
Fusion with traffic counts for conversion from person-trips to vehicle-trips.
Quick access to historical and present information.
Robust analytics technology, validated across more than 200 projects in a variety of countries.
"Mobility Insights provides transport planners, modellers and decision makers with rich information on travel demand in a fraction of the time required by traditional data collection methods. This is particularly relevant in the current fast-changing, uncertain environment, in which mobility patterns are changing at a much faster pace than we have seen in previous decades. Issues like the recurrence of trips and how often people work at different locations can now be investigated with solid and regularly collected mobility data."

Luis (Pilo) Willumsen
Nommon Managing Partner
Applications
Transport planning
Numerous transport authorities around the world use Mobility Insights to acquire an in-depth understanding of mobility patterns at local, regional or national level.
Transport modelling
The possibility of obtaining accurate trip matrices with a high level of spatial and temporal resolution opens new opportunities for the development of large-scale transport and traffic models.
Transport concessions
Acquiring accurate travel demand data in a short period of time provides transport concessionaires with a key competitive advantage in concession bidding processes.
Key benefits
High-quality trip matrices thanks to the use of large-scale, well-distributed population samples.
Information obtained at a fraction of the cost and time required by traditional methods.
The availability of historical and continuously updated information enables the study of specific periods (holiday periods, special events, etc.) or even the continuous monitoring of mobility patterns.
What we deliver (and how)
Data can be accessed on demand through our API-based self-service platform or delivered through bespoke projects.
Data is delivered in different formats (CSV, JSON…) according to client requirements.
Data is available under different schemes, from restricted-use to open data licences.
Visualisation tools and consulting services to make the most of our data are available upon request (e.g., support for the development of transport models).