Nommon and Populus among the 21 suppliers to be selected by AI4Cities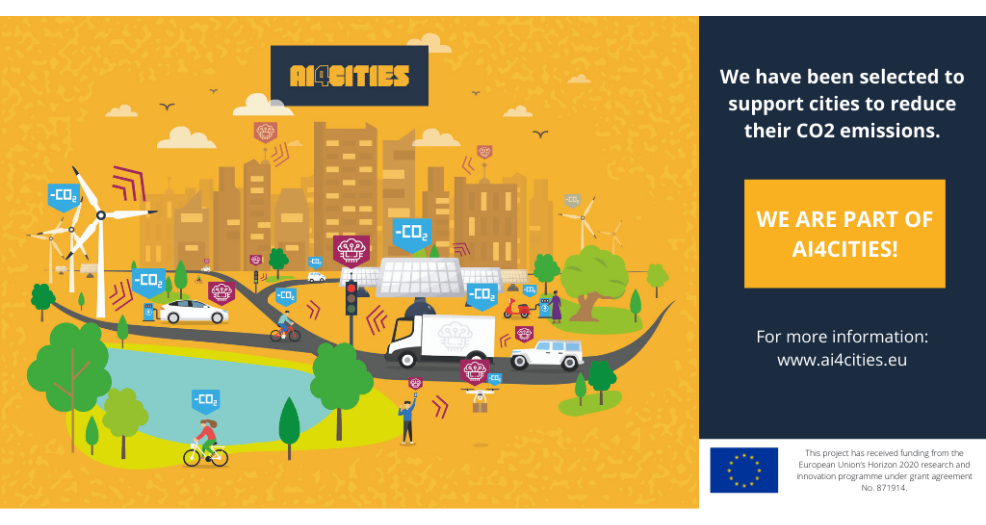 AI4Cities is a project looking for AI solutions that can contribute to the reduction of greenhouse gas emissions in the fields of mobility and energy

Nommon and Populus will work together in a consortium called AVENUE

AVENUE will develop an AI-based decision support tool for designing and monitoring shared mobility regulatory frameworks oriented towards the reduction of GHG emissions
AI4Cities is a three-year EU-funded project that brings together leading European cities looking for artificial intelligence (AI) solutions to accelerate carbon neutrality. Following AI4Cities' request for tenders, Nommon and Populus joined forces to present AVENUE, a proposal in response to the mobility challenge. In total, 54 applications were submitted, and after a thorough evaluation by the AI4Cities Buyers Group, AVENUE was between the 21 suppliers selected in the mobility lot.
Nommon and Populus will work together in AI4Cities's Solution Design Phase, with Nommon as AVENUE's consortium leader. Both companies will work over the next three months on the design of a solution for monitoring and predicting the impact of shared mobility on GHG emissions. AVENUE takes advantage of well-proven methodologies for mobility data collection and analysis developed by Nommon and Populus, building upon existing tools from both companies.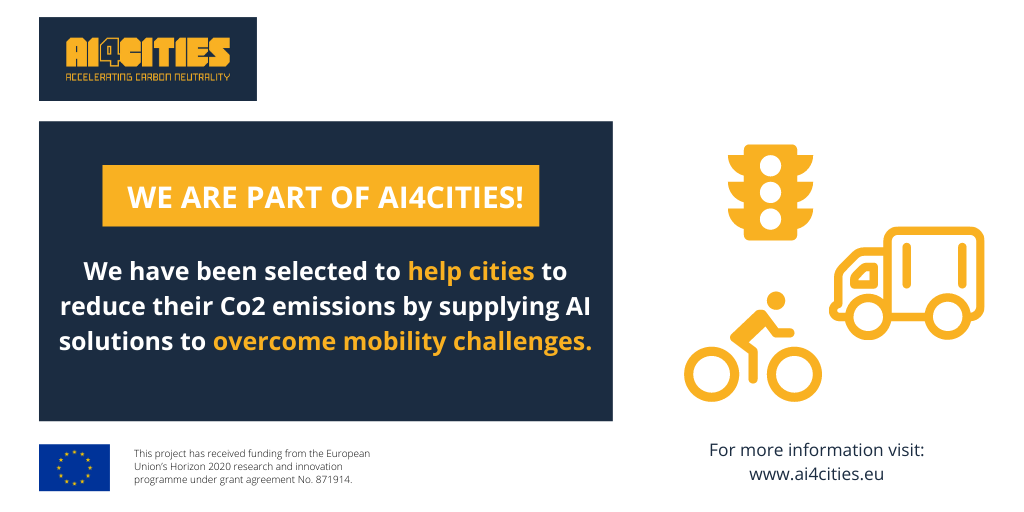 AVENUE' solution
AVENUE will develop an AI-based decision support tool for designing and monitoring shared mobility regulatory frameworks oriented towards the reduction of GHG emissions. The project will exploit the information provided by two existing solutions for collecting and leveraging geolocated big data: Populus' Mobility Manager, which enables cities to gather, aggregate and analyse the data that mobility operators share with authorities to manage the enforcement of regulatory measures, and Nommon's Mobility Analytics Solution, which processes the registers from mobile network data and other geolocated sources to provide actionable insights about people's activity and mobility patterns. The combination of this information with other data sources available by cities will be used to develop demand prediction models capable of simulating the modal choice process around shared mobility services and the way these modal choices can be influenced by different regulatory strategies.
The outcome of these models will serve to evaluate the carbon footprint effects of different possible measures. The outputs will be provided via an API service, in order to add new indicators to the ones provided by Populus's Mobility Manager when enforcing a given regulation or to interact with other tools used by cities. AVENUE will also develop an interactive visualisation tool that will facilitate long-term decision-making processes about the implementation of smart mobility systems from a climate change mitigation perspective.
AVENUE will receive a maximum of 40,000 euros to design its solution in accordance with the input provided by the AI4Cities Buyers Group. The AI4Cities Buyers Group consists of lead procurer Forum Virium Helsinki (representing the city of Helsinki), Cap Digital (representing Paris Region), the city of Amsterdam, the city of Copenhagen, the city of Stavanger and the city of Tallinn. These six cities and regions have developed ambitious strategies and policy plans to become carbon neutral by –at latest– 2050. In AI4Cities they joined forces to go through a PCP process, aiming to procure non-market ready solutions which can help them accelerate their transition to carbon neutrality by utilising AI and related enabling technologies, such as big data applications, 5G, edge computing and IoT. Their choice to focus on energy and mobility-related challenges is informed by the fact that these two domains are responsible for 82 % of GHG emissions in Europe's cities.