Nommon and Populus partner to deliver digital tools to help cities reduce transportation emissions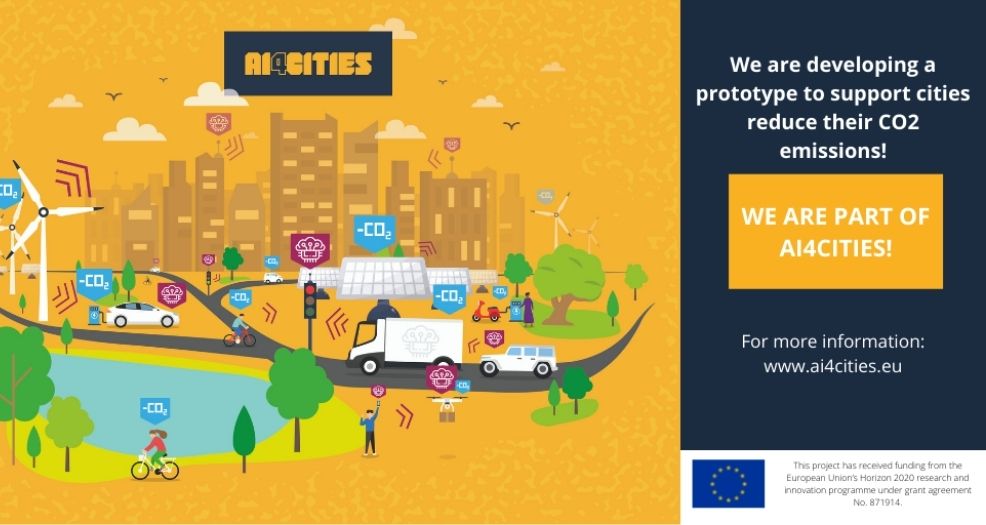 Through an AI4Cities Phase 2 grant, Nommon and Populus will build AI-based decision-support tools to monitor the carbon impacts of mobility

AVENUE, the collaborative project of Nommon and Populus, has obtained the highest score in the mobility challenge

AI4Cities is an European project looking for AI solutions that contribute to the reduction of greenhouse gas emissions in the fields of mobility and energy
AVENUE, the project presented in consortium by Nommon and Populus has been selected to participate in Phase 2 of AI4Cities, a European programme that seeks to develop solutions based on artificial intelligence (AI) that contribute to the reduction of greenhouse gas emissions (GHG) in the fields of mobility and energy. During this second stage, Nommon and Populus will develop the solution proposed by AVENUE: a decision-support tool that allows the monitoring and assessment of the carbon footprint impact of different shared mobility regulatory frameworks and policy strategies.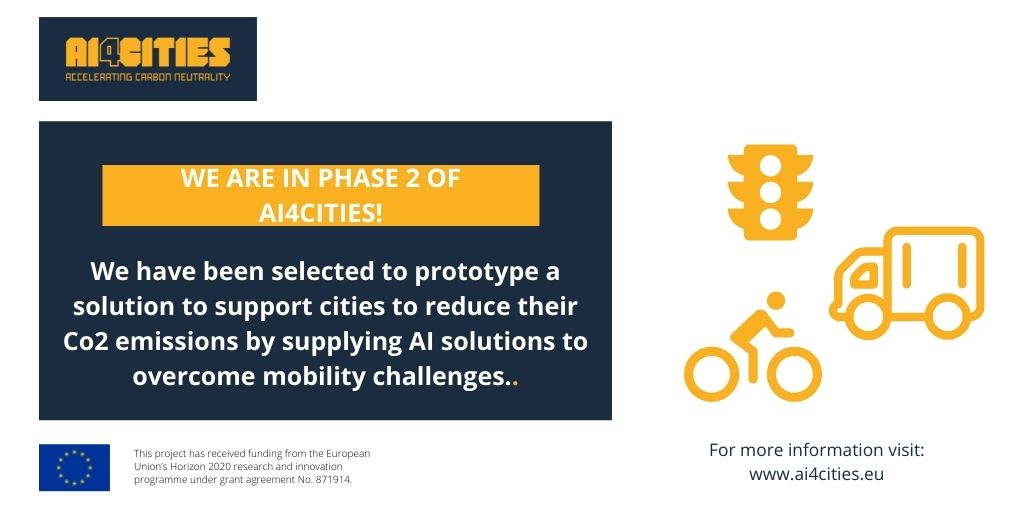 Phase 1, which was awarded in May 2021, was the solution specification and design phase. At this stage, the AVENUE team analysed the cities' needs related to GHG emissions and shared mobility and evaluated the different data sources available to feed the solution's model. Following this initial phase, on September 14, the AI4Cities buyers group selected 10 suppliers in the mobility lot and 10 suppliers in the energy lot to continue to Phase 2. Nommon and Populus' proposal obtained the highest score for the mobility challenge, which will allow both companies to continue working on the development of the prototype until February 2022.
The last stage of AI4Cities, Phase 3, will consist in testing the prototypes in at least two of the cities participating in the programme: Helsinki, Amsterdam, Copenhagen, Île-de-France (Paris region), Stavanger and Tallinn. For this phase, a minimum of 3 projects will be selected for each of the challenges, and the projects will have approximately six additional months to implement their solutions.
Nommon and Populus's work
AVENUE builds upon well-proven methodologies for mobility data collection and analysis developed by Nommon and Populus: Populus' Mobility Manager is a world's industry-leading platform for cities to aggregate data from shared mobility operators, such as shared scooters, bikes, and cars, for mobility management and transportation planning; Nommon Mobility Analytics solution is widely recognised as one of the most advanced solutions in its field worldwide. It facilitates the processing of anonymised mobile network data and other geolocated data to provide actionable information on people's mobility. The combination of this information with other data sources available from the cities will be used to develop demand prediction models capable of simulating the modal choice process around shared mobility services and the way these modal choices can be influenced by different regulatory strategies. These models will be used to evaluate how different policy measures affect the carbon footprint of cities. AVENUE will also develop an interactive visualisation tool to support authorities in the decision-making processes. Ultimately, the tool will facilitate the implementation of smart mobility services from a climate change mitigation perspective.
Read more information about AVENUE